Evolve, improve and develop your Cherwell Service Management system with managed support services from Service Dynamics
24/7 Elite Cherwell support when you need it - at competitive pricing.
Our team of dedicated elite-certified Cherwell Service Management (CSM) Software Support Engineers and Analysts understand what you need to get the most out of your investment. From basic support starting as low as $7K or the benefits of configuration services and advanced system modernisation, our team is available now! The benefits:
Save time and effort,

allowing you

r team

to focus on more important customer-facing work.

Ensure you achieve your ITSM metrics and outcomes.

Cost-effective and our team works while you sleep.

Helps ensure your Cherwell Service Management (CSM) solution is in optimal health and at peak performance.

Issues are resolved and managed by trusted, certified Cherwell experts.
Cherwell 24/7 Support Services - Enquire now
Cherwell Service Management Customer Care
remote support service options
Access to 24/7 Customer Support Portal
Access to issue logging, over 400 knowledge articles to support your ITSM requirements as well as bug records and management.
Regular Technical Review Meetings
Review support activity and access to reports, resolve any issues and, develop roadmap activities to improve and add value to existing solutions.
Elite-Certified Cherwell Support Partner Team
Weekly cadence calls with Cherwell support leaders, system test newly released OOTB versions and issue validation against latest OOTB versions
Cherwell Customer Care goes beyond basic support
We know that businesses need to dedicate time and resource to focus on improving ITSM to ensure your system grows with the needs of your organization - today and in the future. Our CSM customer care is extensive and can be tailored to suit your businesses needs.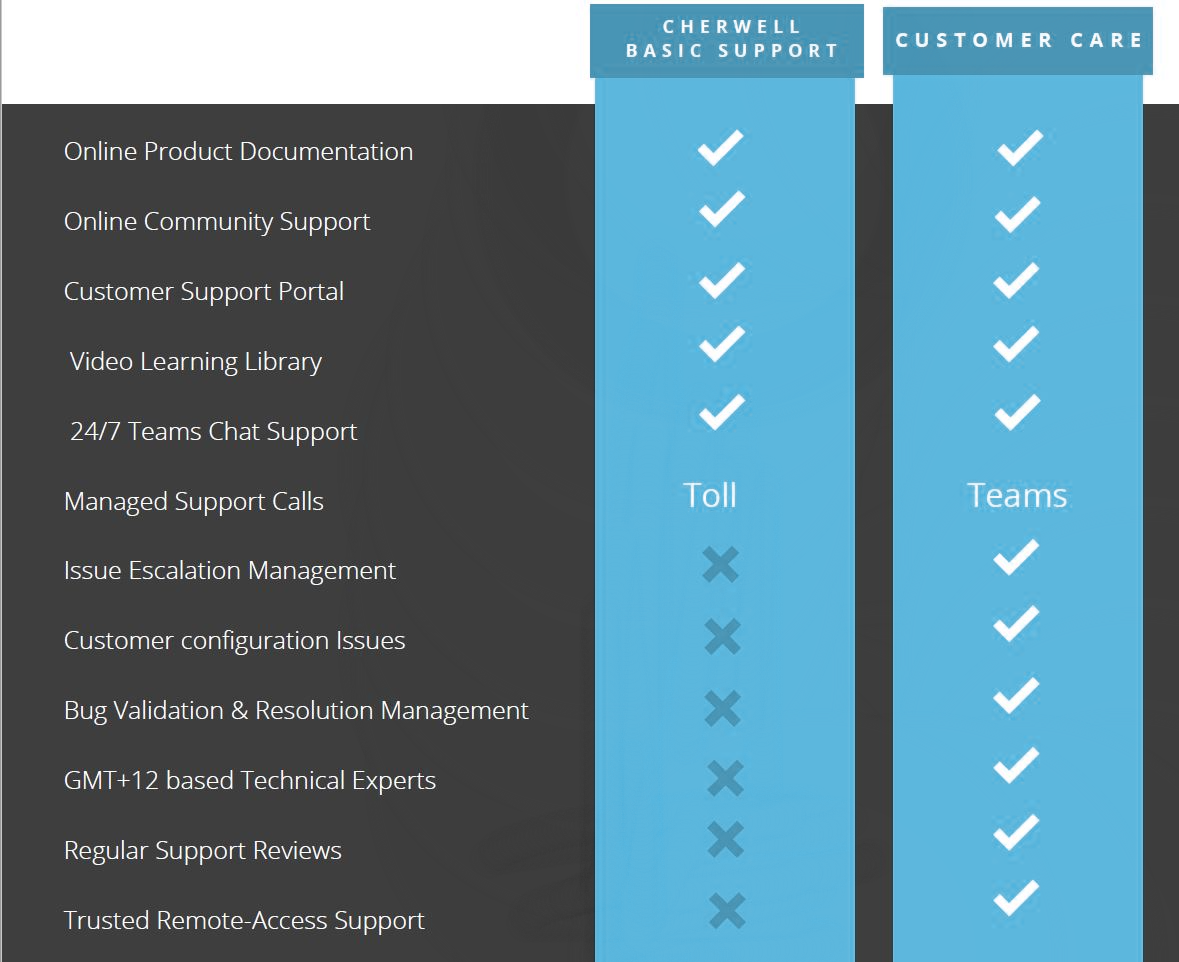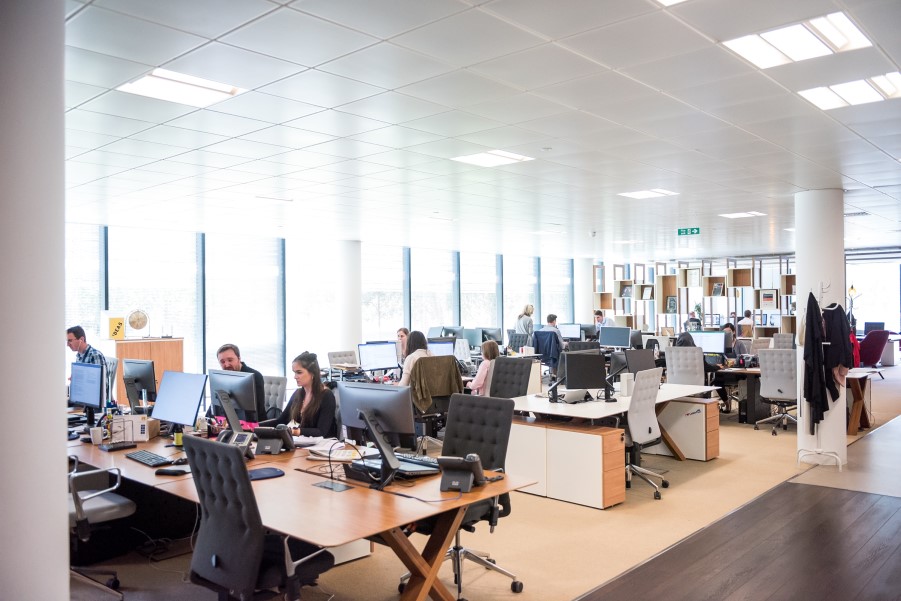 CSM Advanced Value-Add Services
Our team offer a unique suite of advanced services including:
When standard support just

isn't

enough, engage our team of experts

to

p

rovide

Cherwell configuration services

Mentor

and

guid

e

your CSM Admins

CSM solution governance and CSM Admin-as-a-Service

option

Manage your WIP activity

and

drive improvements

Perform

Cherwell platform upgrades

Provide

s

ystem

modernisation

Provide UX/UI enhancement

Fully manage

your

Cherwell

instance
Cherwell Managed Services Competitive rates
Based in New Zealand, you benefit from a low exchange rate and no-GST. Our service packages start from as low as US$950 per day for base line service and increase for premium level Cherwell support.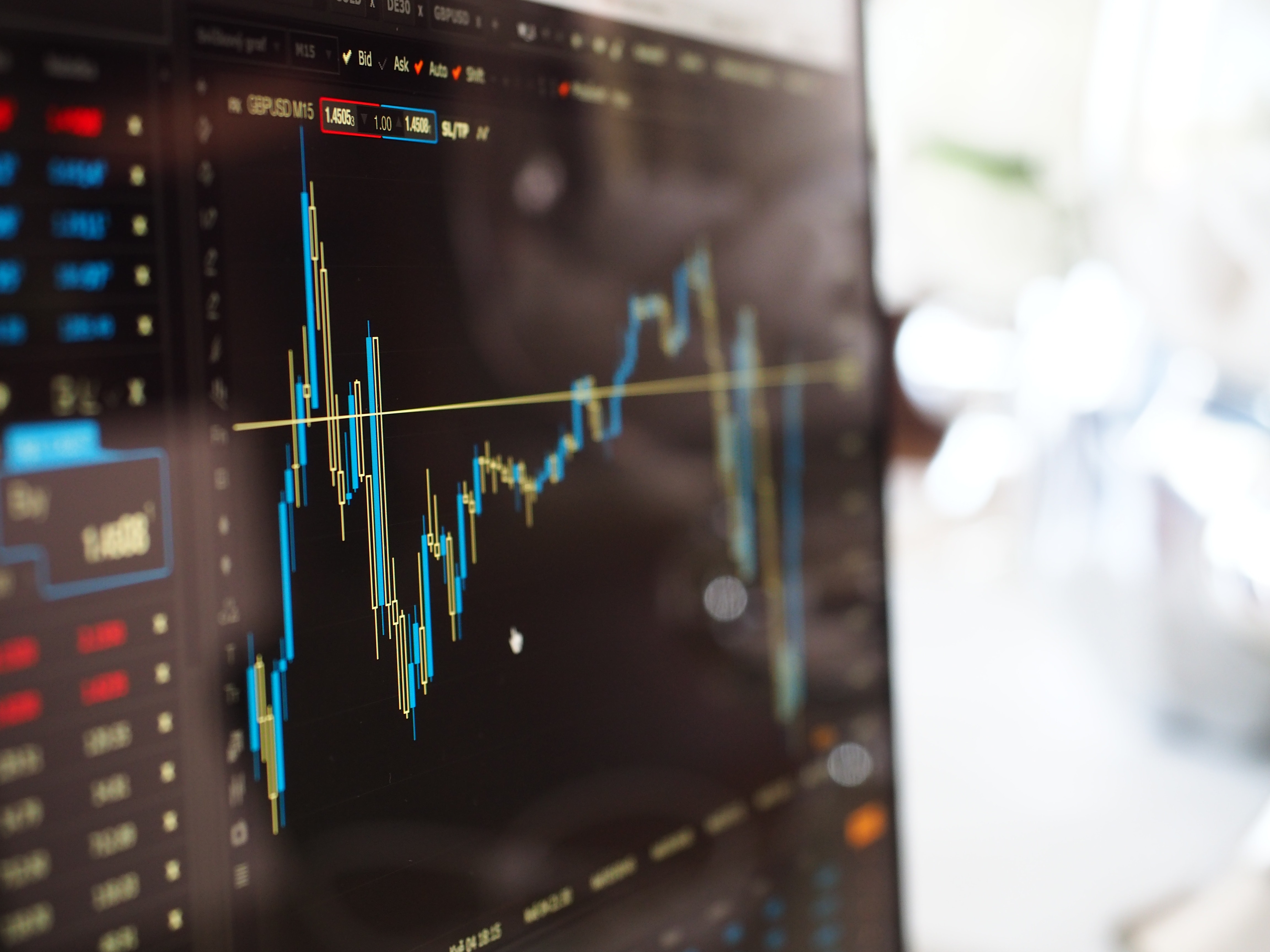 As an authorized support partner we provide Level 1 and Level 2 Support to Customers with Licensed Software.

We can address customer needs by reselling Cherwell solutions and providing consulting services.

We can provide consulting resources that are skilled with practical knowledge and best practices for our customers.

Our CCPI team have developed the skills to deliver live training of Cherwell approved courses to their own customers.
Ready to see how our Cherwell Customer Care remote support services can benefit your IT team?